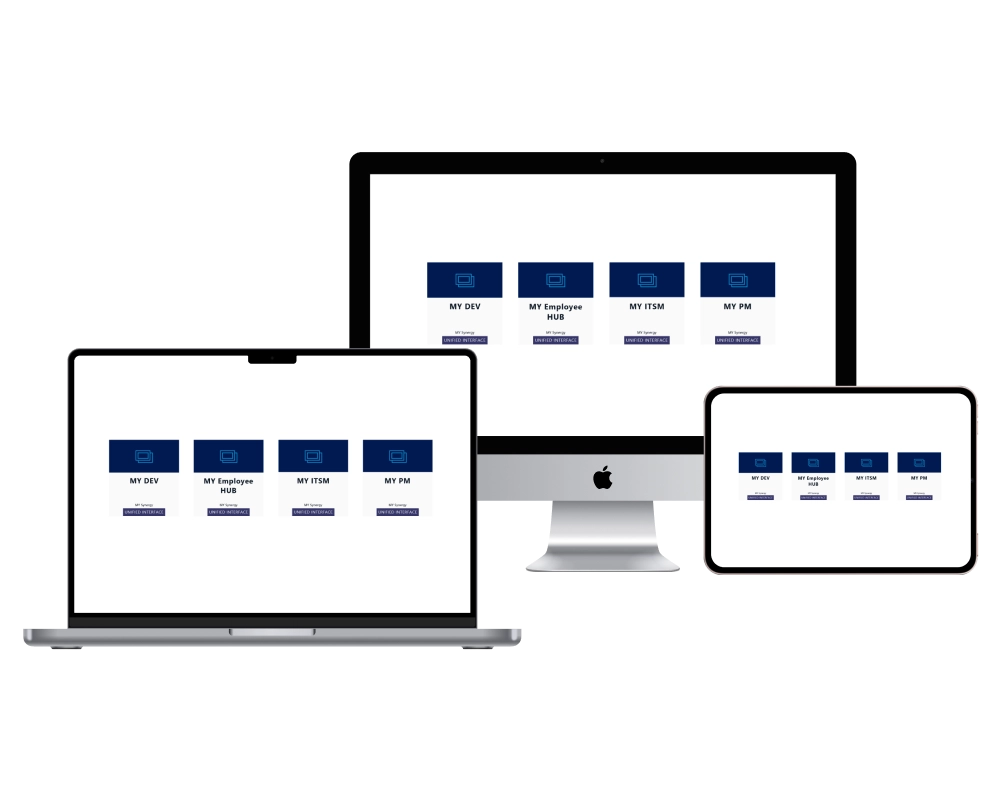 All-in-one or on-demand IT & Operations management toolset
MY Operation Management
MY OM is a comprehensive operations management toolset comprised of 4 standalone modules handling client relations, division of labor, risk management, and a number of IT services. Its modularity allows users to pick specific tools according to their needs.
Core module ensures IT assets and services are run impeccably. On-demand model prioritizes key operations and favors performance. Multifaceted task management helps businesses thrive.
What's included?
MY DEV: Software development toolset
MY ITSM: IT asset management tool
MY PM: Project management tool
MY EMPLOYEE HUB: Employee and task management tool

MY OM manages operations through a registry of interchangeable, ownership-based assets and components, making it easier for management and employees to track responsibilities and assess progress.

Take advantage of cloud-based accessibility and apps
Data security is ensured by Azure's intrinsic multilayered defense against malicious intent.
Microsoft DavaVerse and PowerBI compatibility allows for productivity analysis and projection.
User access and accountability via RACI matrix ensure transparency and strong work ethic.

Tangible Benefits
Exhaustive asset management: All IT assets, both internal and external, can be managed in one place, providing flexibility.
Optimal collaboration: Interchangeable entries form a database of components, which can be reused in any module.
Trackable accountability: Reduced chance of underperformance due to clear chain of responsibilities.

Proof & Statistics
50% Increase in overall business productivity resulting from the use of a comprehensive management toolset.
100% Increase in business robustness due to clear prioritization, progress tracking and accountability.
100% Increase in team cohesiveness and initiative due to RACI model implemented in asset and component management.